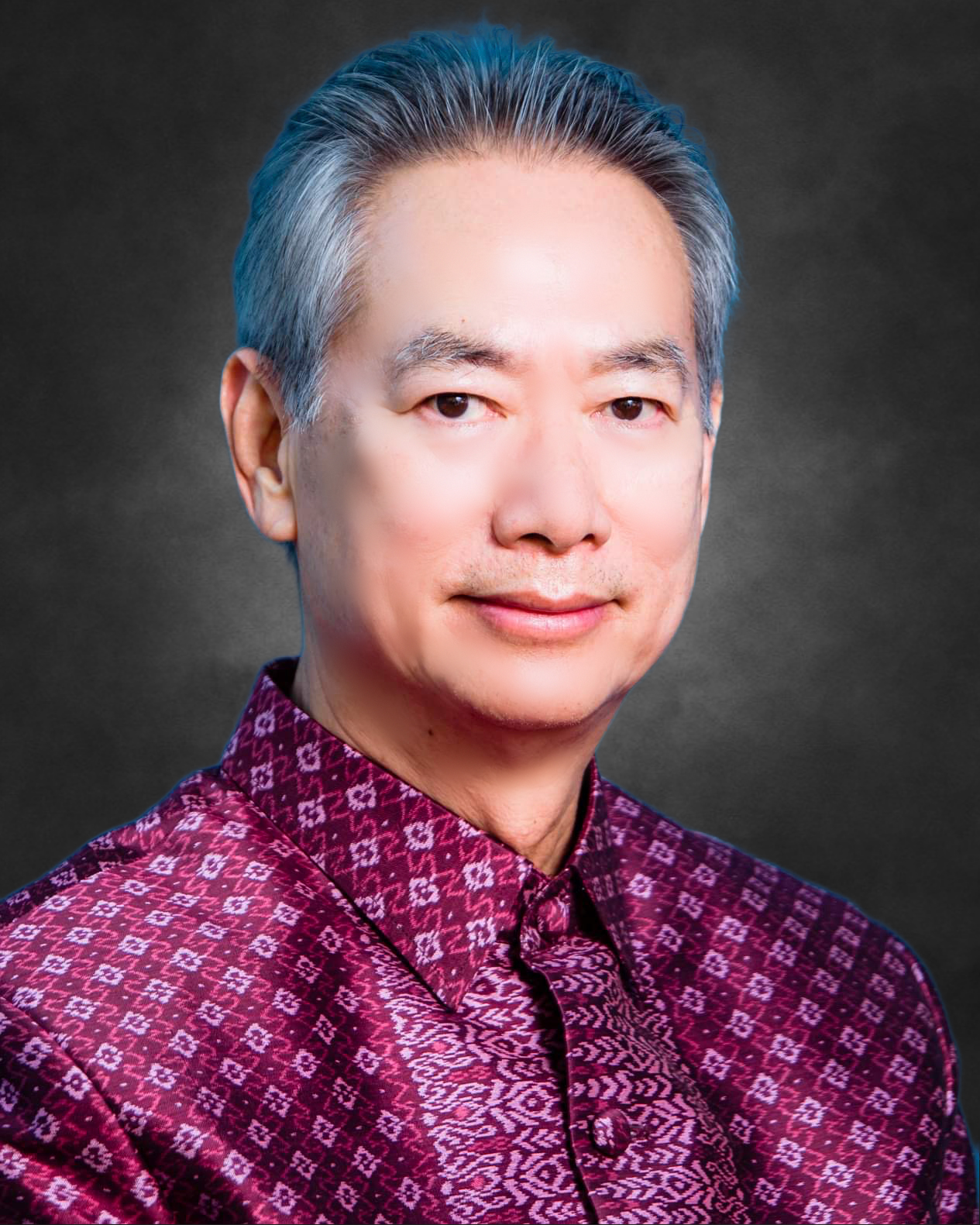 Honorary Chairman Phillip T. Thong
Mr. Thong is a founding vice chairman of Bayani Pay Inc., a fintech company. He was a co-founder of First Choice Bank, having served as Vice Chairman since inception till the bank was merged with Enterprise Bank & Trust.  He is a retired Certified Public Accountant / Business Advisor and founder & Managing Partner of Thong, Yu, Wong & Lee, LP.  He has over 35 years of experience in private and public accounting, management consulting, mergers & acquisitions, startup company, real estate development and taxation.  Previously he served as a member of the Board of Directors at International Bank of California and Chairman of their Audit Committee.
Mr. Thong holds a bachelor of science degree in Accounting from West Coast University, Los Angeles, California and a master's degree in Business Administration from California State Polytechnic University, Pomona, California.  He has received awards from the Los Angeles Business Journal for setting an example of excellence as well as CPA Firm of the Year from the Asian Business Association.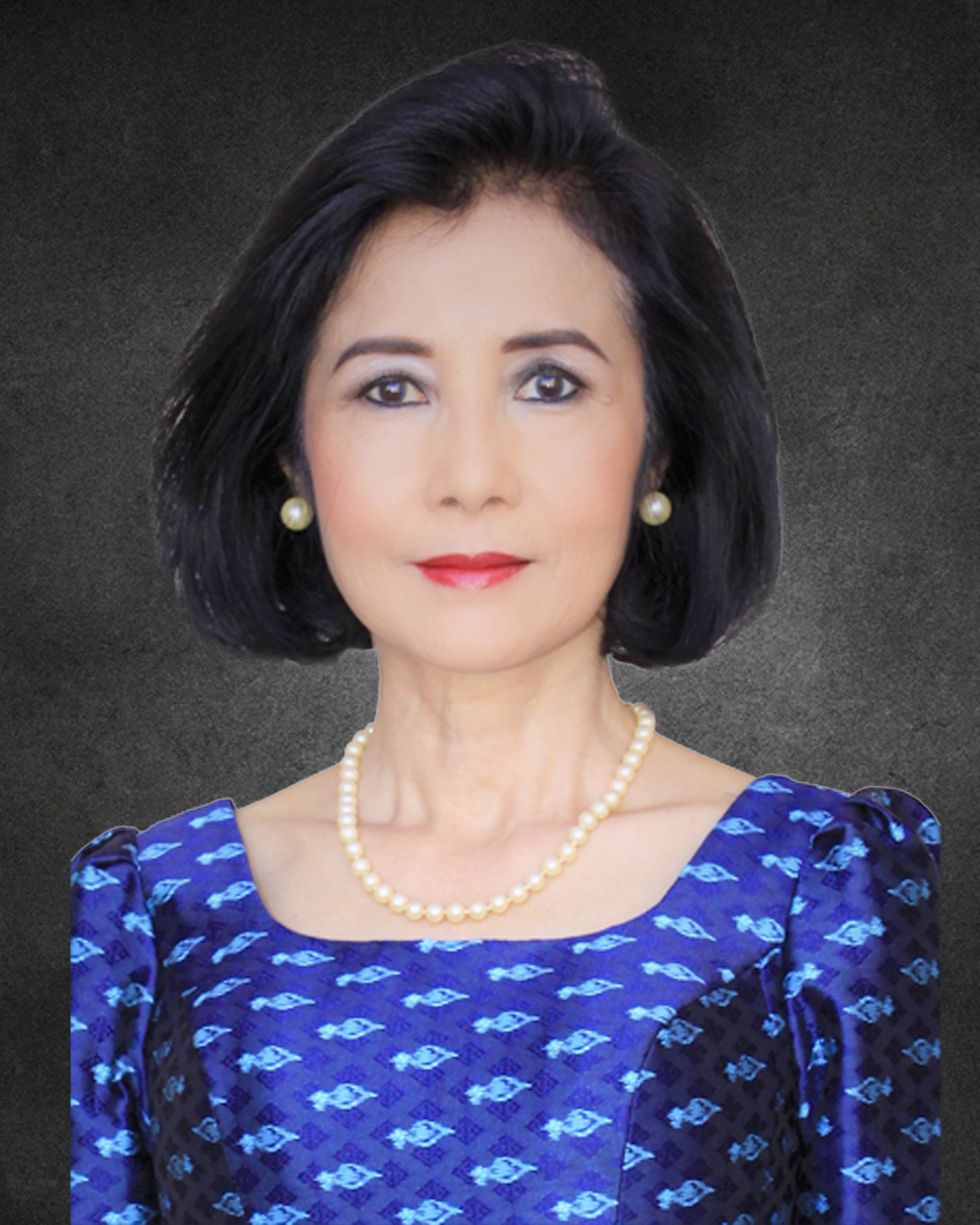 SITHEA SAN, CT CHAIR
As a teenager, Sithea San lived through the upheavals of the genocidal Khmer Rouge regime and against all odds escaped across a landmine-riddled border to refugee camps in Thailand. She and her surviving family members immigrated to the US in August 1981.
Mrs. San graduated from Cal State University of Dominguez Hills with a BS in Production and Operations Management. In 1995, she and her husband returned to their homeland to participate in the reconstruction of Cambodia. She was the Director of Commercial Royal Air Cambodge, the Cambodian National Airline. In 2001, she returned to Long Beach where she re-engaged in activities for the Cambodian community.
In 2005, Mrs. San was part of a group that spearheaded the first Cambodian New Year Parade, now an annual event. In 2007, she co-led a group of investors to establish the first Cambodian chartered bank in the United States – Golden Coast Bank.
Mrs. San served as Chair of Cambodia Town from 2005 to 2010 and currently from 2019 to the present.  She led CT and the community to successfully persuade the City of Long Beach to form the first officially recognized Cambodia Town in the United States in July 2007.
In 2014 she was handpicked to be the CEO of First Cambodia, Co. Ltd., one of the largest Cambodian IT companies operating in Cambodia, Laos, and Myanmar and continued as a Board of Directors from 2015 to the present.  Mrs. San has been a staff member of Pacific Asian Counseling Services, first in 2020 as a temporary employee on COVID projects, then permanently in May 2022 as a CHW Outreach Coordinator.  In 2021, she was a co-facilitator for a Blue Shield study on factors in transgenerational domestic violence among Cambodians.  She is recognized for her considerable experience and knowledge of Cambodians in the United States and Cambodia.
Mrs. San is Secretary of the Cambodian Coordinating Council, Secretary of the Long Beach-Phnom Penh Sister Cities, and an active board member of the Cambodian-American Chamber of Commerce and Cambodia Women Business Federation. She has received many leadership awards and recognition from Congressional, State and Long Beach offices as well as other organizations.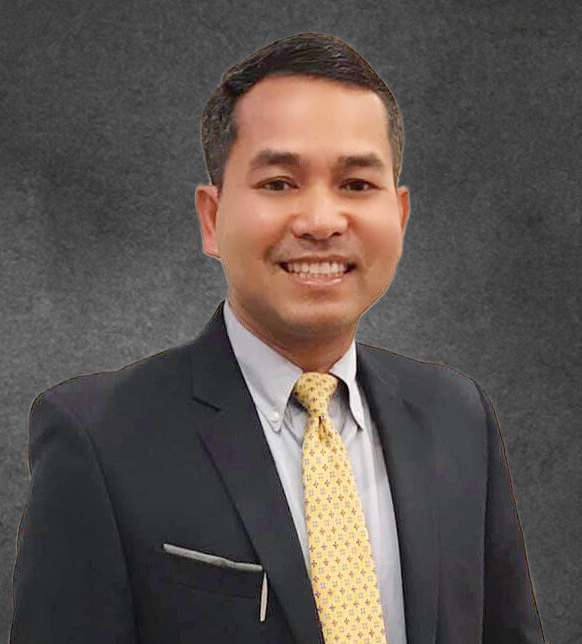 RONG BE, CT SECOND VICE CHAIR
The Reverend Rong Be was ordained as a novice monk at the Botum Sakor Temple in Kompong Spean District, Preah Tropeang Province of Kampuchea Krom (current day South Vietnam). In 1989, he went to Wat Kampong Phnom Knong in the Kandal Province, Cambodia where he studied Pali, Dhamma doctrine and English.  In 1992, he took up residence at Wat Mohamontrey in Phnom Penh to continue his studies.  During that time, he continued to expand his extensive knowledge of Cambodian culture and spiritual practices. He was president of education at the Mohamontrey Temple teaching Khmer, prayers and culture to orphans and monks. In 1995, he completed his B.A. in Psychology.
In December 1995, the Venerable Be arrived in Stockton, CA and completed his A.S. degree in computer technology at Heald College while teaching laypeople about prayers, non-violence and meditation as well as volunteering for a number of non-profits in the Bay area that worked with the Cambodian, American, Korean, Laotian, and Vietnamese populations. From 2013 to the present, he has worked for Pacific Asian Counseling Services as a Rehab Specialist.  His expertise and community connections have been instrumental in making the Integrated Network for Cambodians (INC) Program an outstanding example of culturally competent and sensitive mental health services.
Some of Venerable Be's accomplishments are:
He was as a Buddhist monk for over 21 years, performing many functions internationally, mainly in Asia, Europe and America. He completed Buddhist pilgrimages to India, Nepal, Sri Lanka and Burma.
Taught about Buddha Dhamma to a delegation of doctors at Stanford University in Santa Clara County.
A former Board member of the Faith-based Advocacy Council in Los Angeles County Department of Mental Health.
Served on the Cambodia Town, Inc. Council since 2015 and elected to the Board of Directors in 2017.
Elected to the Board of Directors of Midtown Property and Business Owners Association in 2018.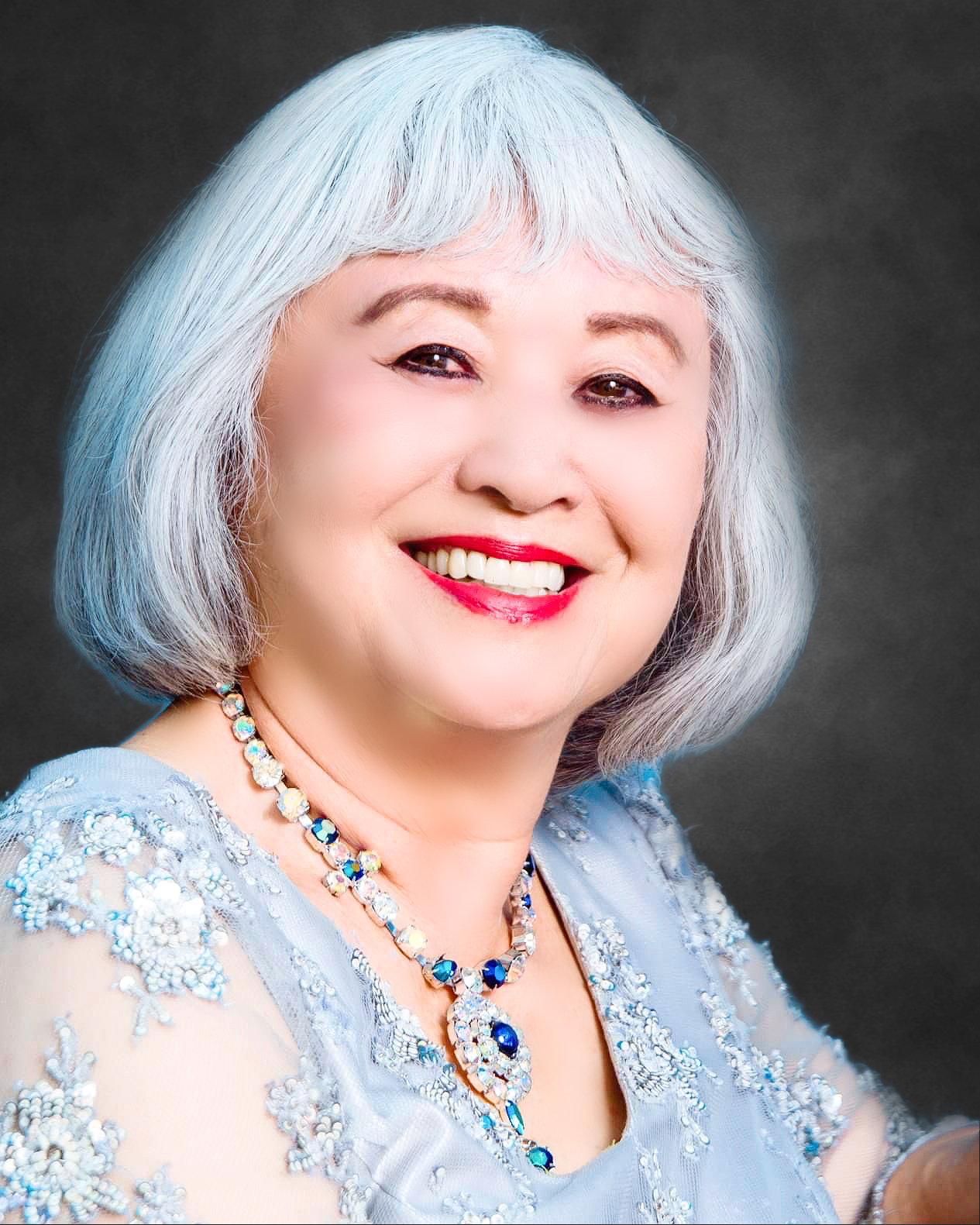 MARIKO KAHN, CT SECRETARY
Mariko Kahn has a wealth of knowledge and experience working with diverse Asian Pacific Islander (API) communities.  Ms. Kahn earned her BS in Cultural Anthropology from the University of California, Riverside in 1973 and a MA in Clinical Psychology from Antioch University in 1987.
She was Executive Director of Pacific Asian Counseling Services (PACS) from 2004 until July 2021.  PACS is a non-profit that provides mental health services to the severely and chronically mentally ill in Los Angeles County. It is well-known for its culturally and linguistically sensitive services working with API refugee and immigrant populations.
Since 2008 she has been an active board officer of Cambodia Town and is committed to its mission to improve the lives of Cambodians through culture and traditions.  As the executive director of PACS, she wrote a number of grants to improve the mental health and living conditions of Cambodians in Long Beach.  In 2011, PACS won an innovation grant to provide integrated behavioral and medical services to Cambodians.  This program has served hundreds of Cambodians with mental health issues.  Its use of spiritual traditions like the Buddhist Blessing Ceremony as part of the healing process was highly successful. As a past president of the AAPI Equity Alliance, formerly A3PCON, she advocated for the needs of APIs and successfully prioritized collaborations with other API agencies for funding.

Ms. Kahn has received several awards including: "2014 Woman of the Year" for the Commission on Women, awarded by Supervisor Don Knabe, 4th District; "Champion of Cambodia Town Award" from the City of Long Beach in recognition of her dedication in the creation of "Cambodia Town," and the President's Undergraduate Fellowship from the University of California, Riverside which allowed her to study Caribe Indians in the Orinoco, Venezuela. Dr. Elisa Nicholas and she published "Challenges to Improve Health Care Access for Cambodians," Vol. 12, No. 1 & 2 of the AAPI Nexus Journal, Fall 2014.
Ms. Kahn has presented at State and international conferences as well as API student groups on cultural competency, integrated services in the public mental health field and the use of non-traditional and healing practices as part of mental health treatment in the Cambodian community. She testifies at the County and State level on issues such as API disparity and cultural competency for ethnic minorities in the public mental health system. Since her retirement, she has focused her volunteer efforts on grant writing and program coordination for CT.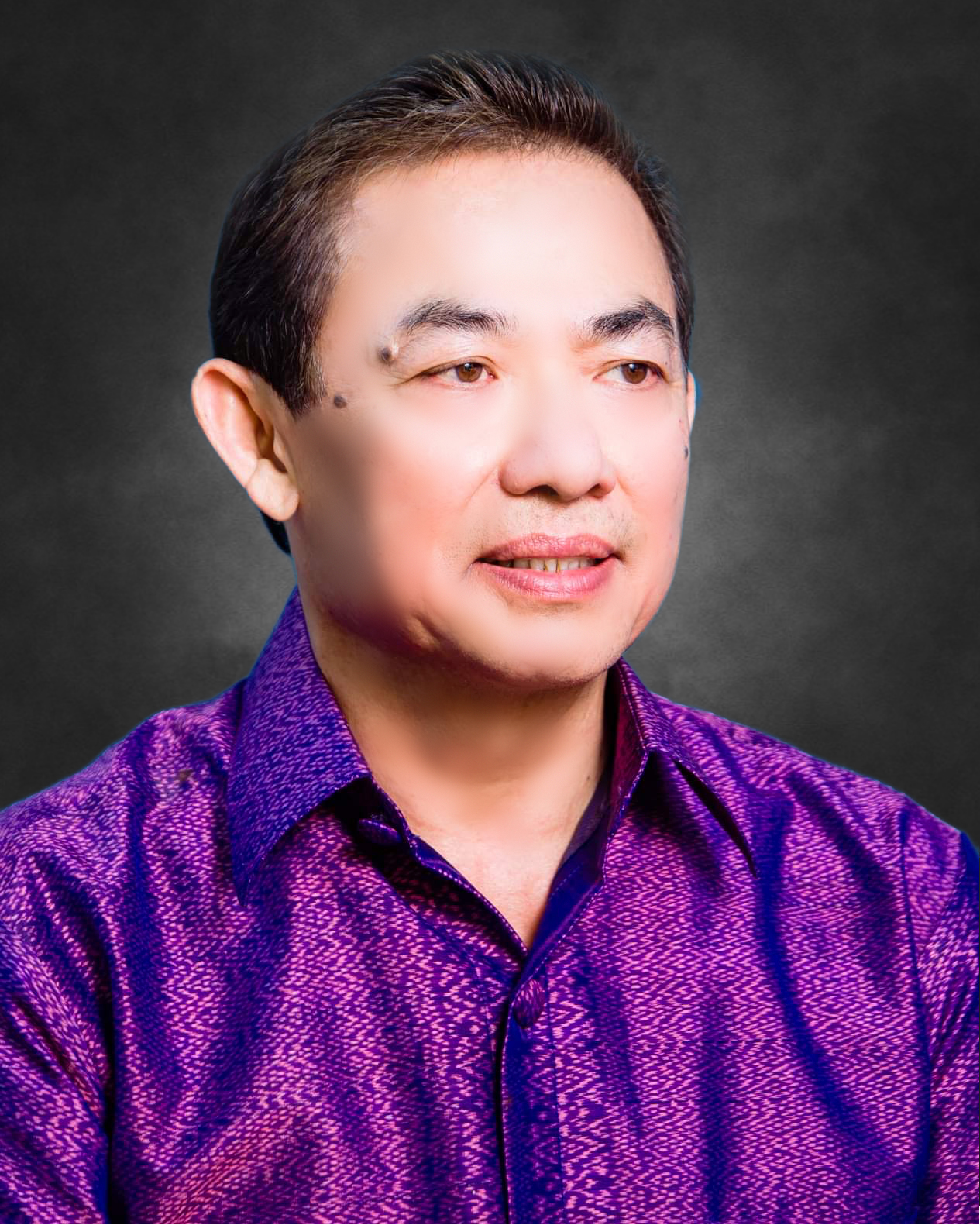 PASIN CHANOU, CT TREASURER
Pasin Chanou is a founding member of Cambodia Town, Inc.  He is committed to the mission of the organization to advance the social and economic well-being of residents and business owners in Long Beach, especially in the Cambodia Town district.  His contributions have helped to change the public perception of Cambodians from needy refugees escaping the Killing Fields to one of proud, hardworking, and resilient people who are the direct descendants of the Great Khmer Empire that once ruled much of Southeast Asia.
In August 2011, Mr. Chanou retired from United Launch Alliance (a partnership of Boeing and Lockheed Martin), following 34 years of service as a System Specialist and Project Manager. He holds an MBA from Pepperdine University and a BS in Computer Science from American University.  He was CT Chair from 2011 to 2019.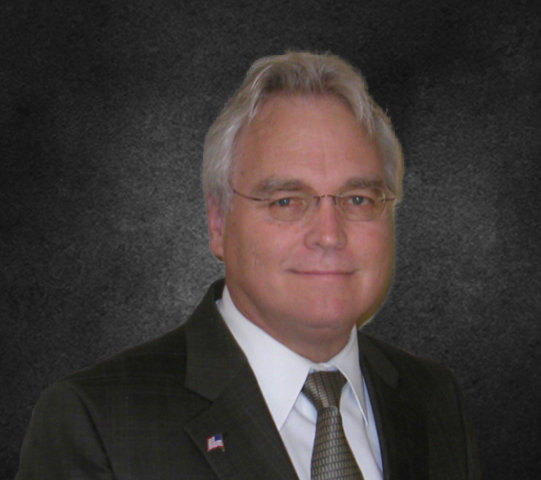 EVAN A. BRAUDE 
Evan A. Braude is an attorney who specializes in Municipal Government and Administrative Law. Born and raised in Los Angeles County, Mr. Braude lives in Long Beach.  In 1970, he graduated from UCLA and earned his law degree at Loyola University in 1973.
Mr. Braude has a life–long history of public service, beginning as part-time Assistant Secretary of the California State Senate at the age of 15, and at age 22, serving as an aide to Cong. Glenn M. Anderson. He worked in Los Angeles for the U.S. Justice Department, the U.S. Attorney's Office, the Los Angeles County District Attorney's Office, as a Los Angeles City Attorney and prosecutor, and Contract City Attorney for the City of Lynwood. He was appointed by the Carter White House to assist the Secretary of Transportation as an attorney and legislative advisor in Washington, D.C. from mid 1977 until 1980.
Mr. Braude was twice elected to the 1st District of the Long Beach City Council serving from 1986 to 1994. He spearheaded downtown redevelopment, pushed for affordable housing, championed the neighborhood improvement program, successfully authored Anti-discrimination legislation regarding AIDS and LBGTQ rights, and directed solutions for the region's transportation and port issues. He wrote and sponsored the strongest anti-tobacco and anti-smoking regulations of a large city and chaired key committees such as the Housing Authority and Housing & Neighborhoods Committee and the Legislation Committee. While on the Council, he helped form and organize the Phnom Penh Sister City Committee.
Mr. Braude has lectured throughout California to city attorneys, prosecutors and enforcement personnel on the state of the law and its compliance, especially on tobacco control legislation.  In 1991, Braude was nominated to the Board of Directors of the Southern California Rapid Transit District (SCRTD) and was elected to serve as Corridor "A" Rep by the 26 cities in the Southeast region of Los Angeles County. When the Los Angeles County Metropolitan Transportation Authority (MTA) was formed to supersede the SCRTD, he was re-elected by the Southeastern cities to serve as their representative.  During his tenure until mid 1994, he served as Chairman of the MTA's Operations Committee.
Mr. Braude has been Bonnie Lowenthal's partner for over 30 years and he is the father of Jayson Braude.  He is a long-term member of Temple Israel of Long Beach and a founder of Bet Tzedek Legal Services. Additionally, he served on the Boards of the California Conference for Equality & Justice, Glenn & Lee Anderson Foundation, St. Mary's Hospital, Long Beach and Los Angeles County Bar Associations, as well as numerous other legal and philanthropic organizations. He is the past President of the Historical Society of Long Beach, past President of Long Beach Affordable Housing Coalition, and a founder and former Board member of Golden Coast Bank, the first Cambodian Community based bank. Having served on CT Advisory Council for many years, he became a board member of CT in October 2020.
Mr. Braude has traveled the world extensively both for professional purposes as well as personal enjoyment and education.  He has visited Cambodia more than 8 times.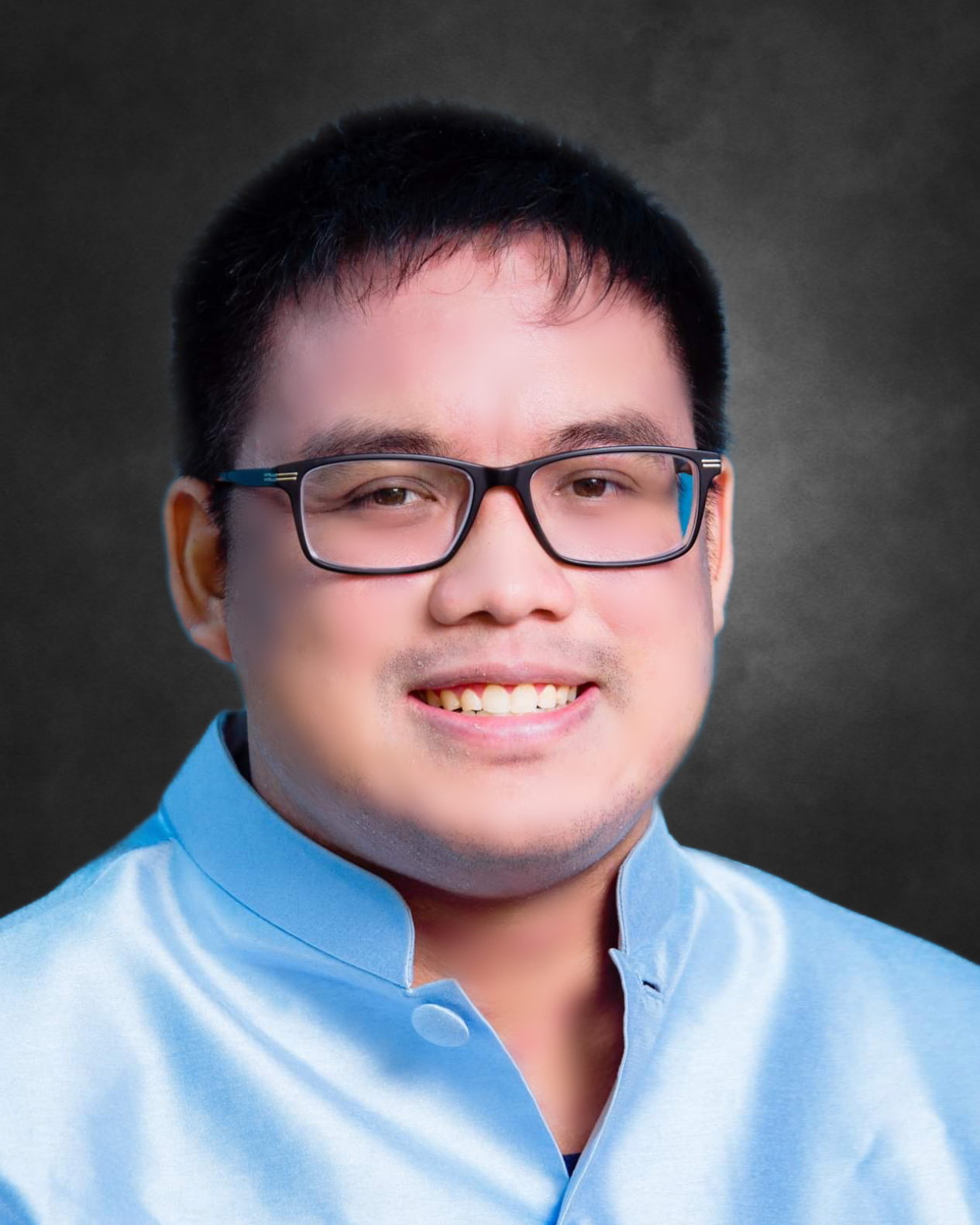 KERRY CHHAY
Kerry Chhay became a board member of Cambodia Town in 2022 after serving several years on the Advisory Council. Mr. Chhay graduated from CSULB with a B.A. in Asian American Studies in June 2016.  It was through his involvement as a member of the Cambodian Student Society (CSS) of CSULB that he became interested in Cambodian culture such as the traditional dances.  CSS introduced him to his minor in Entrepreneurship with Ethnic Studies where he met Pasin Chanou, a CT board member.  This led to working as a volunteer to pass the Property Business Improvement District (PBid), which was finally accomplished on August 11, 2015 as the MidTown PBID.
Mr. Chhay is committed to the mission of CT and has volunteered since 2012 to work on the Annual Cambodia Town Parade and Culture Festival. In 2020, he became a committee member of the CT Rosana Chanou Memorial Scholarship Program, taking an active role in recruiting applicants and selecting the recipients.
Mr. Chhay works part time for two agencies: Pacific Asian Counseling Services (PACS) and Strength Based Community Change (SBCC). For PACS, Mr. Chhay was involved in the COVID-19 outreach during 2020-2022 and transitioned to the Stop the Hate outreach. For SBCC, Mr. Chhay is currently working as a technician on COVID-19 rental relief applications for Los Angeles County excluding Long Beach.
Mr. Chhay is an advocate for the Cambodian community in Long Beach and works to support improvements in Cambodia Town that will make the streets safer and cleaner and the businesses stronger.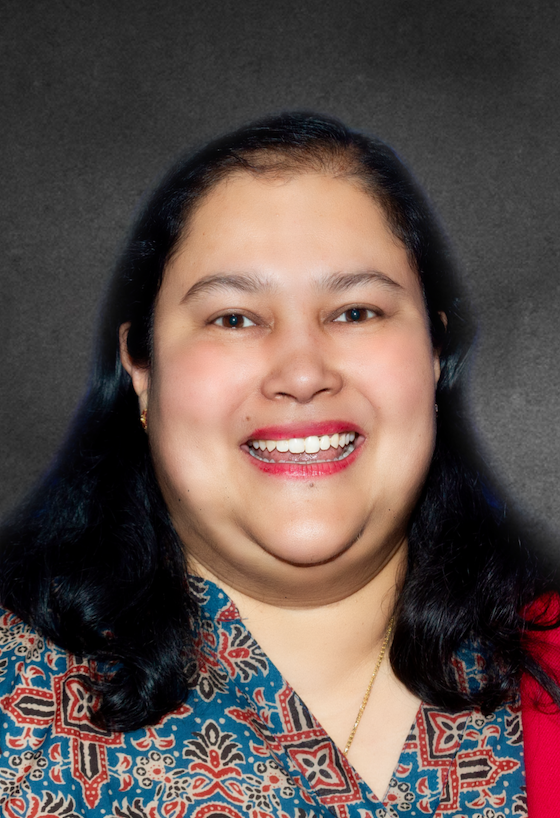 Saswati Dutta 
Dr. Saswati Dutta is a Market Financial Center Manager, Greater Irvine, Preferred Consumer and Small Business at Bank of America. Her executive presence and strong financial background provide her clients with a high level of professional guidance and advice. She follows current market and business trends to deliver exceptional customer experience and develops strong client relationships to help resolve complex issues. In her prior role with the bank as Credit Solutions Advisor, she has helped low to moderate income communities through Affordable Housing grants and community outreach activities to promote financial literacy through initiatives such as Better Money Habits.
She received a Ph.D. in Public Policy and Risk Management from Jawaharlal Nehru University, India and an MBA from the Paul Merage School of Business from University of California, Irvine. Dr. Dutta has been an assistant professor and lecturer at Chapman University in the US, and Jadavpur University and National Law University in India. Some of her areas of expertise include developing curriculum and lectures on global politics, political science, political economy in Latin America and Asian countries, and research on corporate social responsibility, climate change, disaster management and early years literacy.
Dr. Dutta has been recognized with the Pinnacle Award in 2018 and 2019, Top Performer Awards in 2018 and 2019, research fellowships in India, and a National Science Foundation grant in the U.S.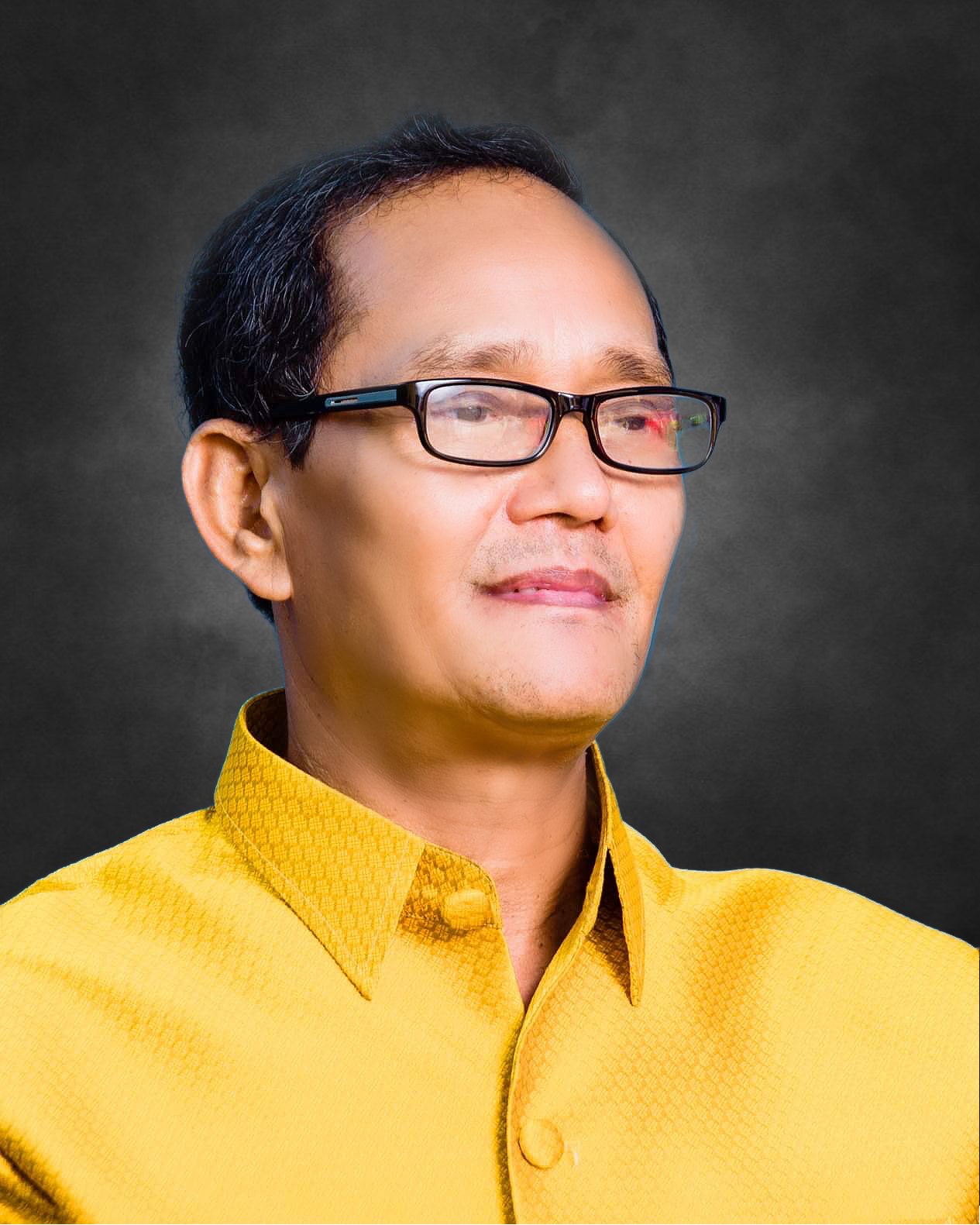 SIMORN (MORN) MOEUN
Simorn (Morn) Moeun's upbringing has been anything but ordinary.  Like his peers, his experience during the Khmer Rouge was about survival.  He lost his father in the Killing Fields when he was 14 years old and migrated from refugee camp to refugee camp throughout Southeast Asia throughout the early 80s.  His mother, three young siblings and he escaped the horrors in Cambodia by immigrating to the United States in 1984 by a church sponsorship through the YMCA.
As an immigrant, he had to become the father figure while adjusting to a new country. In March of 1984, they settled in Alton, Illinois, but later that year, with the help of fellow board member, Richer San, they were able to move to Los Angeles.  In 1990, he married his wife, Vanna and they have two sons, Westley and Winston. They moved to Norwalk in 2000.
Mr. Moeun graduated from Freeman School in 1986 with an emphasis in Ethics and attended LA Trade Tech College from 1986-1989.  He worked in the hotel business starting with The Mondrian in West Hollywood (1984-1993), The Standard in West Hollywood and The Standard in Downtown LA until he retired in 2009. From 1997 to 2001, he was also a life insurance agent for Midland Life Insurance Co., Zurich Kemper Life, and Pacific Life Insurance Co.  From these experiences,  Mr. Moeun became a small business owner in 2004 to the present.


Mr. Moeun became a CT board member in 2015 and he is aligned with its mission to preserve and educate others about Khmer culture.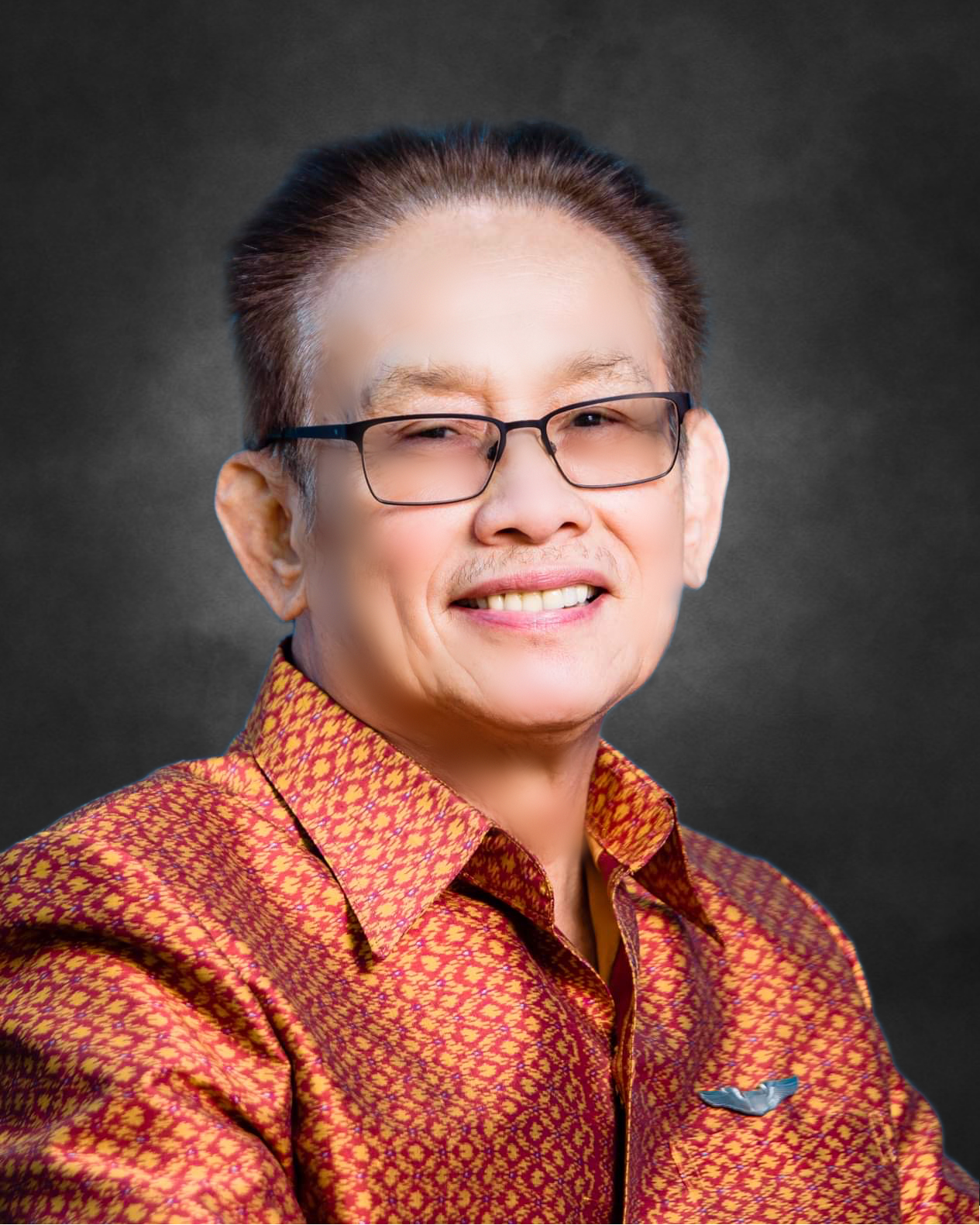 KIM SUOR NGANN
In April 1975, when the Communist Khmer Rouge came to power in Cambodia, Mr. Kim Suor Ngann was serving as a captain in the Republic of Cambodia Air Force. Well aware of the imminent danger to his family because of his affiliation with the government, he and his wife, Sophy successfully escaped to Thailand just minutes before the Khmer Rouge entered Phnom Penh. After a brief stay in a Thai refugee camp, they emigrated to the United States to begin a new life.

Over the past twenty years, Mr. Ngann has been a dedicated volunteer for the Long Beach Cambodian community. For many years, his wife and he prepared and donated meals to the Wat Willow Buddhist Temple.

In 2001, Mr. Ngann volunteered for the campaign to designate Cambodia Town along Anaheim Street. He participated in the petition drive and attended every Long Beach City Council hearing on the Cambodia Town name designation, which was eventually approved by the City Council on April 3, 2007.
Mr. Ngann is a committed board member of Cambodia Town (CT) because it preserves and promotes Cambodian culture and traditions.  In 2004, he joined the committee to  produce the Cambodian New Year Parade which resulted in the inaugural parade on April 27, 2005 to a large ecstatic crowd. Each year he has volunteered countless hours in each parade.

His other contributions include volunteering for the annual Cambodian New Year Celebration at El Dorado Park, serving on the board of the Cambodian Coordinating Council, and serving as Treasurer for the Cambodian Veterans, Inc.

For thirteen years, Mr. Ngann was a businessman who owned and managed Royal Palace Restaurant, an enormously popular venue for Cambodian weddings. He is currently a senior technician at Robinson Helicopter Company. His wife of 45 years, Sophy and he are the proud parents to Stephanie and Andrew, and grandparents to two grandchildren.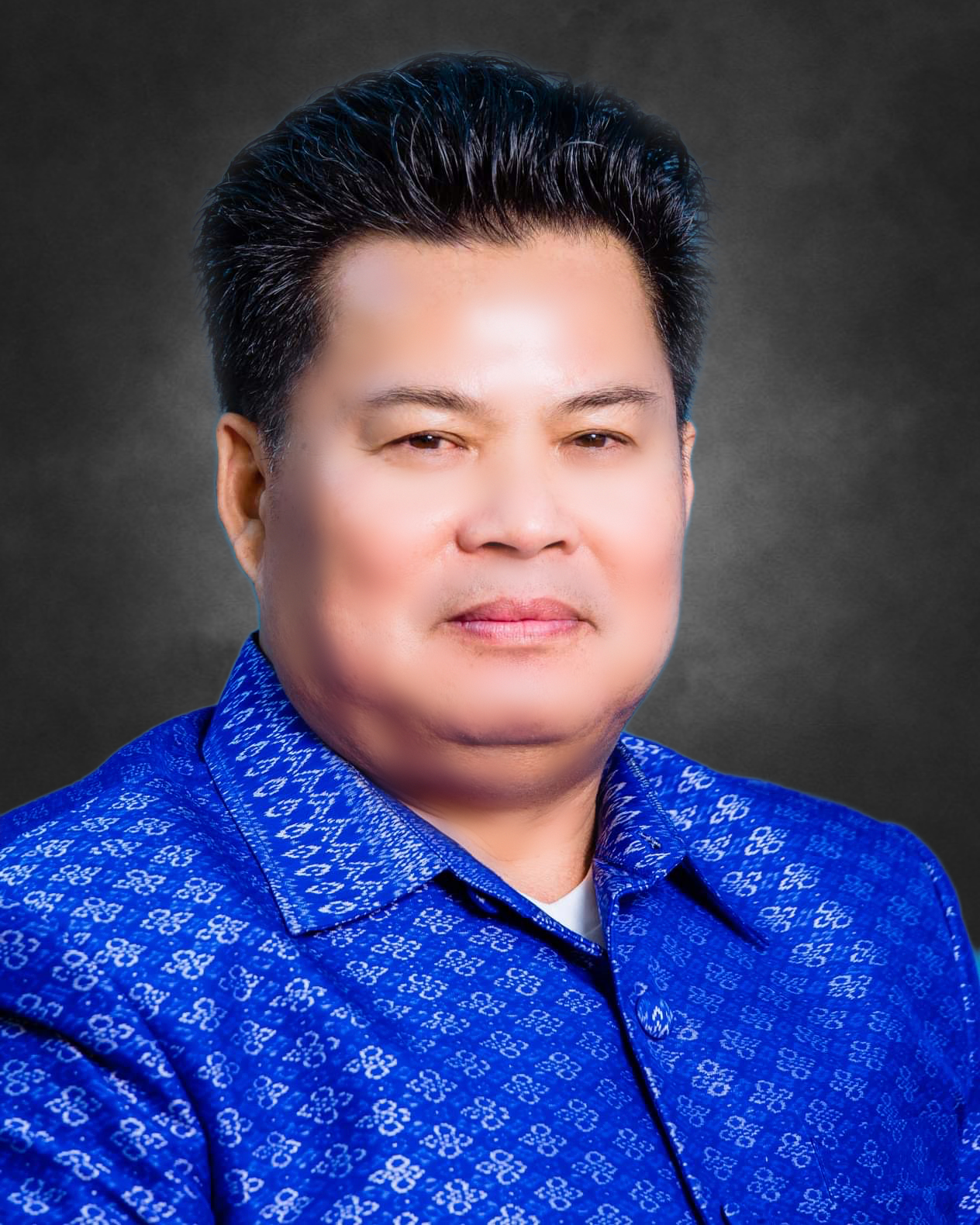 RICHER SAN
Richer San was a founding member and former Board of Director of Golden Coast Bank, the first Cambodian chartered bank in the U.S.  He is President & CEO of Golden Shore Co. Ltd. In Phnom Penh where he has advised on business and economic development efforts in Cambodia.  He also served on the Board of First Cambodia, Company Ltd. which is one of the largest IT companies in Cambodia with over 110 employees.
His escape from the Khmer Rouge regime as a teenager has shaped his passion and commitment to improve the lives of Cambodians here and abroad.  With other key CT board members, he was instrumental in establishing Cambodia Town in the City of Long Beach as a Business and Cultural District along the Anaheim corridor.  He has been a board member of Cambodia Town since 2006.  Mr. San has been a leader in the growth of the Annual Cambodian New Year Parade since it began in 2005 and the Culture Festival in 2009.Mr. San is an active Board member of several other community-based organizations including the Cambodian-Coordinating Councils, Long Beach-Phnom Penh Sister Cities, and the Long Beach Sister Cities Inc.  He is co-chair of the Los Angeles Department of Mental Health's AAPIs Underserved Cultural Communities.  He has received numerous awards and recognition from municipal, state and national levels for his community services.
Mr. San holds a B.S. in Business Administration from Cal State University of Dominguez Hills.  From 2018 to the present,  he works for Pacific Asian Counseling Services as their Prevention and Early Intervention (PEI) Outreach Coordinator. His main responsibility is to outreach to underserved communities through culturally appropriate mental health promotion and education services.  His team has been instrumental in their outreach and education to the Cambodian community during COVID including the distribution of thousands of masks, tests and other equipment.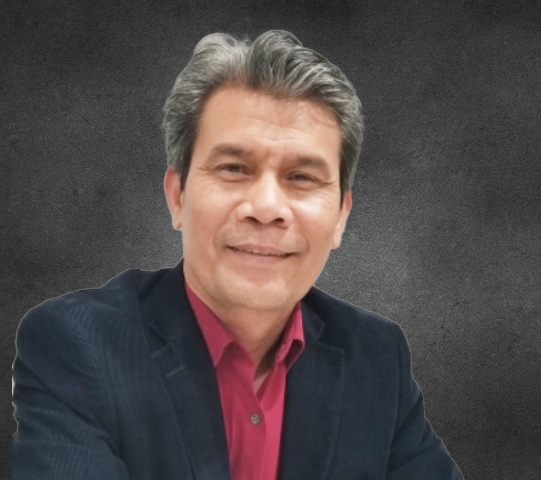 SEAN TU
Sean Tu was born an ethnic Cham in Vietnam and immigrated to Des Moines, Iowa in the early 80s. He graduated with a BSEE from Iowa State University in 1988. Mr. Tu worked with the Indo-Chinese Islamic Center which later became the Islamic Center of Santa Ana, a non-profit organization that serves Muslim families who escaped from Cambodian, Vietnam, and Laos in the early 1980s. He is an ardent advocate for the Cham, the Khmer Krom, and the Montagnards in Vietnam and led the panel for the "Rights of the Indigenous Peoples in Vietnam" at the UN Conference in Geneva, Switzerland in 2017. He has supported the activities of Cambodia Town for many years and became a member of the Advisory Council in 2018. Mr. Tu is a trained Engineer by profession but found his passion in social services. He feels it is an honor and privilege to serve on the Board of Cambodia Town Inc
Malyanne Bunam
Robert F. Carleton-Chhaing
Julie Daniels
Sanghak Kan
Sakphan Keam
Tony Lai
Bonnie Lowenthal
Monorom Neth
Dr. Susan Needham
Nanda Pok
Dr. Karen Quintiliani
Linda Reach
Phillip Thong
Sakirah Tu
Gary Ung
Chanthy Daniel Yi